That's What Junkies Do is a brutally honest, often dark journey of one man's struggle with alcoholism and drug addiction. Thomas shares his life experience with the vicious cycle of addiction, from growing up in Brooklyn, to losing a promising career in finance, and finally entering rehab. Thomas Figlioli is a recovered addict and first time author, with a career in civil service in New York City. His passion for writing and sharing his story with others led him to pursue his dream of becoming a published author. Coming Soon.
Nik III is an exciting historical thriller set in 1950's Russia about a young man reclaiming his lost heritage as the only remaining heir of the Romanov dynasty. Nik puts his life on the line to challenge the corrupt Soviet Regime and restore his family legacy. Michael LaMantia lives on the East Coast of the U.S and works as an investor. From a large Italian family, he enjoys reading, writing, and studying history. Available here.
The Diary of Princess Pushy's Sister: A Memoir Part 1 is an exciting new tell-all memoir by Samantha Markle, that shows the truth is stranger than fiction. It covers her life from an early age growing up in Chicago and Southern California, up to the wedding of her half-sister Meghan Markle and Prince Harry. Samantha Markle has a B.A. in sociology, and an M.A. in counseling. She never thought she would find herself caught in between the cross hairs of media mayhem. Available here.
Joyful, Sorrowful, and Ordinary Mysteries is collection of short stories that have a light existential theme. The wide array of characters are imperfect and unconventional, with an approach to life that raises more questions than it answers. Raymond Fortunato is an author, playwright,  and singer/songwriter. He has completed four albums, and his play Nothing's Plenty for Me was slated for off Broadway. Available here.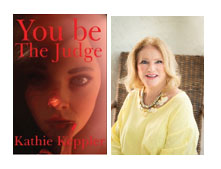 You Be the Judge is a mystery about a famous author on trial for murdering her adoring, much younger husband. Kathie Keppler taught Special Education in Rockland's Psychiatric Center, NY and has a post graduate degree in Psychology from Fordham University. You Be the Judge is her first novel. Available here.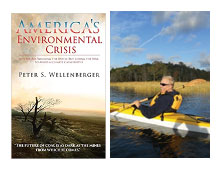 America's Environmental Crisis: Why We Are Winning the Battle but Losing the War to Avoid a Climate Catastrophe shares personal experiences, as well as other short stories of climate change and nature preservation to shed light on the issues of climate change, and present some solutions. Peter Wellenberger was the manager of the Great Bay National Estuarine Research Reserve for over twenty years. His work included protecting over 10,000 acres of coastal lands in partnership with The Nature Conservancy and other private entities. Available here.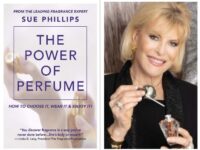 The Power of Perfume shares fragrance tips to help you discover your unique personality. A once-in-a-lifetime experience, Phillips takes readers on a journey of scents, sharing secrets, histories and the effect of the rarest of ingredients she has collected throughout her storied career  Sue Phillips is a 'scentrepreneur' and fragrance expert who has developed perfumes for iconic international brands such as Tiffany, Burberry, Lancôme, and more. She founded her company Scenterprises to help individuals and companies create their own perfumes and colognes. Available here.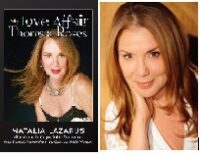 A Moment in Time is a book of poetry influenced by the author's play A Year in Picasso. This beautiful collection of poems tells a heartbreaking story, filled with moments of love found and lost. Natalia Lazarus is the founder of the Los Angeles Performing Arts Conservatory. She is an actress, writer, and director who has produced more than 35 stage plays, and performed on television. Coming Soon.
Savage, A Journey through the Opioid Epidemic is Stephen J. Sacchi's personal story of how one gifted young person, from a good home, got caught up in the drinking and drugging of the time. Funny at times, this book is a harrowing ordeal of how the drug and its allure will not let go. Stephen Sacchi grew up on Staten Island, New York. He briefly went to Hofstra University, has performed in comedy clubs, and is a recovered addict. He now writes and works in the recovery field. Available here.  
I Knew I Was a Girl: A Memoir in Poetry is Christine's first book of poetry. This stunningly evocative collection of 101 poems shares her life story that will resonate with every woman who has ever fallen in love, come to the end of a long relationship, and looked again for love and found it. Christine Quarnstrom is a Chicago native, a mother of five and grandmother of seven, who taught middle school for almost twenty years. She is now retired and lives in California with her husband and corgi, where she continues to pursue her passion for writing. Available here.
A Vanishing in Greenwich Village follows Ellie Allington, a successful Manhattan real estate broker, who decides to leave her unfaithful husband and replaces years of loneliness with the strength to find herself again. Ellie meets a mysterious new friend, Valeria, and starts a romance with a handsome detective, but they are soon drawn into Valeria's troubled past. Elisabeth Amaral is a jewelry designer and author of a children's book, a collection of short stories, and a memoir. She was a real estate broker in New York City for many years. Available here.
A Suitable Necklace: Sabine Kumar is a con-artist and cat burglar who returns to Delhi with a scheme to exact revenge on JJ Singh, her ex-partner and lover. She sets her sights on the famous Barodan Necklace, and plans to steal it in an elaborate heist. But the plan goes wrong, and the necklace mysteriously disappears. Who has it? Kim Akhtar is a writer and wine sommelier. She has written and published five books with Roca Editorial in Barcelona. Available here.
Forget the Drama, Avoid the Trauma is a "Divorce-How-To/How-Not-To," which is packed with critical advice. The author's own metamorphosis from a panicked "ex," to a successful woman provides an uplifting and damn funny flip side to a book also packed with critical advice on how to navigate the legal waters of divorce. Robin DesCamp is a family law attorney and has written extensively on the topic of divorce law. Her advice column, which tackles a myriad of migraine-inducing problems in the current system, formed the basis for her book. Available here.
Your Magnetic Energy: Finding the Power to Become More is a ground-breaking self-help book that takes the power of positive thinking to its next level. Through communication, time management and creative thinking, Hoeger exams the paradigm of our world in simple terms and gives us powerful yet manageble steps to achieving a more fulfilling life. Dan Hoeger is an ordained Deacon an entrepreneur and employer. At retirement, he was the President of a company with sales exceeding $80 million. Available here.
Testimonials for Central Park South Publishing
"Absolutely loved working with Central Park South Publishing. Aside from making it easy for my lifelong dream to come true they came up with a cover that I absolutely adore and handled the entire process with love and care."
Savage: A Journey Through the Opioid Epidemic by Stephen J. Sacchi
"It's such a pleasure working with you.  I can't believe my luck!…Absolutely love the cover. I couldn't imagine a better one for this book. I could look at it all day! Thank you.  You've been like magic for me, all this and during a pandemic. You are my hero and I'm not kidding. And I know you have new books to work on too. During these days it takes a woman of steel (New York strong!).
A Vanishing in Greenwich Village by Liz Amaral
"My book release response…has been overwhelming.  I have since heard from many  friends and former colleagues who plan to order the book. I also received my first copies from Amazon and they look great…The result more than exceeds my expectations. Many people have commented on how much they love the cover. Thanks again for all of your efforts."
America's Environmental Crisis by Peter Wellenberger
"It was exciting to find my book on the doorstep Saturday!…The book looks beautiful […]My husband, Lee, says he's so proud of me…I think the whole project "book" is one, maybe the only one really good thing we could accomplish in this troubled 2020. Thanks for being the pivotal player in this wonderful book experience."
I Knew I Was a Girl by Christine Quarnstrom
"I began working with Linda and Central Park Publishing in the later part of 2019 with the publishing of my book, Your Magnetic Energy, Finding the Power to Become More. I found Linda and her staff to be of the highest integrity in all their dealings. They were always ready and willing to address my every question or concern. The entire staff are true professionals at what they do. Their marketing efforts shine and become a true benefit to both new and seasoned authors. I would highly recommend Linda Langton and Central Park Publishing to anyone."
Your Magnetic Energy: Finding the Power to Become More by Dan Hoeger