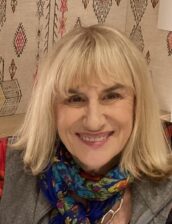 Linda Langton is Founder and President of the successful international literary agency, Langtons International Agency. Based in New York since 2001, it has sold over 100 books to commercial publishers, and many book-based successes that have been translated into film and television.
Recognizing the changing world of publishing, Linda also started an independent hybrid publishing company to help writers become published authors. Since its inception in January 2020, Central Park South Publishing has had the pleasure of publishing many great books, some of which have become best sellers.
From Manchester, England, Linda was educated at Elizabeth Gaskell College, Manchester, and at the London School of Economics. Before moving to New York, Linda was co-founder and publisher of the $50 million global book, greeting card and calendar company, The Ink Group. The company had offices in the US, UK, Australia and NZ.  The company licensed many notables including The Far Side, Recycled Paper Greetings, Star Wars, Monty Python, Tate Gallery, National Geographic, Sydney 2000 Olympics and won numerous international awards for business, design and innovation.
Linda was inducted into the Australian Business Women Hall of Fame, was NSW Business Woman of the Year, and is a member of International Women's Forum, Women's Forum of New York and is a founding and lifelong member of Chief Executive Women of Australia.
AFFILIATIONS
Member of the International Women's Forum
Member of Women's Forum New York
Member of Forum UK
Lifelong and founding Member of Chief Executive Women of Australia
Business Women Hall of Fame
Medium: Thriving and Reinvention: Linda Langton and Central Park South Publishing
Huffington Post: http://huffingtonpost.com/Linda-Langton-Super-Agent
Linked In:  https://www.linkedin.com/in/lindalangton
Facebook: https://www.facebook.com/CentralParkSouthPublishing