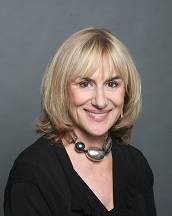 Linda Langton is Founder and President of the successful international literary agency, Langtons International Agency. Based in New York since 2001, it has had many book-based successes that have been translated into film and television, including the memoir Trumbo by Bruce Cook which was nominated for an Oscar Award, sold to Grand Central Publishing. Art in the Blood by Bonnie MacBird, which is now a five book Sherlock Holmes best-selling series, to HarperCollins UK which sold internationally to 17 countries. Susie Carder's innovative business book Power Your Profits was sold to Atria Books in a six figure deal. Three true crime books sold to Berkley Publishing, with film and television rights sold, including the Lifetime television Death of a Vegas Showgirl.  Love and Money reality show from the book by Ann Carrozza sold to CBS.
Since its inception in January 2020, Central Park South Publishing has had the pleasure of publishing many books, some of which have become best-sellers. Recognizing the changing world of publishing, Linda started an independent hybrid publishing company to help writers become published authors.
From Manchester, England, Linda was educated at Elizabeth Gaskell College, Manchester, and at the London School of Economics. Before moving to New York, Linda was co-founder and publisher of the $50 million global book, greeting card and calendar company, The Ink Group. The company had offices in Australia, US, UK and NZ.  The company licensed many notables including The Far Side, Recycled Paper Greetings, Star Wars, Monty Python, Tate Gallery, National Geographic, Sydney 2000 Olympics and won numerous international awards for business, design and innovation.
Linda was inducted into the Australian Business Women Hall of Fame, was NSW Business Woman of the Year, and is a member of International Women's Forum, Women's Forum of New York and is a founding and lifelong member of Chief Executive Women of Australia.
AFFILIATIONS
Member of the International Women's Forum
Member of Women's Forum New York
Member of Forum UK
Lifelong and founding Member of Chief Executive Women of Australia
Business Women Hall of Fame
Medium: Thriving and Reinvention: Linda Langton and Central Park South Publishing
Huffington Post: http://huffingtonpost.com/Linda-Langton-Super-Agent
Linked In:  https://www.linkedin.com/in/lindalangton
Facebook: https://www.facebook.com/CentralParkSouthPublishing
Testimonials for Central Park South Publishing
See more great reviews on Google here. 
"Central Park South Publishing for me, have delivered, and in the interest of customer service they certainly go the extra mile. I would recommend them any time, any day for any aspiring authors out there."
Will You Keep Me Tomorrow by Steven Fine
"Central Park south was a pleasure to work with. They published my book in a timely manner and kept me involved every step of the way. The cover and interior design were amazing. I would work with them again in a heartbeat and highly recommend them to any author looking to publish their book."
That's What Junkies Do
by Thomas Filglioi
"I published my short story collection, Joyful, Sorrowful and Ordinary Mysteries with the help of Central Park South Publishing in April 2021. Central Park South was very professional and proficient. I am very pleased with the internal layout and font of the text and have received a great deal of praise for the cover design. It was a pleasure to work with the staff and I am very pleased to have my short stories published. The critical praise for the stories and the book from reviewers and readers has been very gratifying."
Joyful, Sorrowful and Ordinary Mysteries
by Raymond Fortunato
"It's such a pleasure working with you.  I can't believe my luck!…Absolutely love the cover. I couldn't imagine a better one for this book. I could look at it all day! Thank you.  You've been like magic for me, all this and during a pandemic. You are my hero and I'm not kidding. And I know you have new books to work on too. During these days it takes a woman of steel (New York strong!).
A Vanishing in Greenwich Village by Liz Amaral
"My book release response…has been overwhelming.  I have since heard from many  friends and former colleagues who plan to order the book. I also received my first copies from Amazon and they look great…The result more than exceeds my expectations. Many people have commented on how much they love the cover. Thanks again for all of your efforts."
America's Environmental Crisis by Peter Wellenberger
"It was exciting to find my book on the doorstep Saturday!…The book looks beautiful […]My husband, Lee, says he's so proud of me…I think the whole project "book" is one, maybe the only one really good thing we could accomplish in this troubled 2020. Thanks for being the pivotal player in this wonderful book experience."
I Knew I Was a Girl by Christine Quarnstrom
"Absolutely loved working with Central Park South Publishing. Aside from making it easy for my lifelong dream to come true they came up with a cover that I absolutely adore and handled the entire process with love and care."
—Savage: A Journey Through the Opioid Epidemic by Stephen J. Sacchi
"I began working with Linda and Central Park Publishing in early 2020 with the publishing of my book, Your Magnetic Energy, Finding the Power to Become More. I found Linda and her staff to be of the highest integrity in all their dealings. They were always ready and willing to address my every question or concern. The entire staff are true professionals at what they do. Their marketing efforts shine and become a true benefit to both new and seasoned authors. I would highly recommend Linda Langston and Central Park Publishing to anyone."
—Your Magnetic Energy: Finding the Power to Become More by Dan Hoeger